Luye Investment Group Celebrated its 20th Anniversary
On June 18th, 2014, Luye Investment Group's 20-year anniversary ceremony was held at Jiaodong theatre, Yantai Jiaodong Cultural Plaza. All the staff joined together to celebrate the Group's 20th anniversary.  

At the ceremony, the Group reviewed its development history and showed sincere gratitude to the staff and their families, business partners and all the friends for their support in the 20 years. The Group presented commemorative medal to the staff who served for 20 years to show thankfulness to their support and contributions. The Group also presented awards for excellent staff who have made great achievements during the 20 years.

The celebration activity also included the Final of the 1st Voice of Luye. 20 players participated in the three rounds of fierce competition. And it was concluded successfully with a song named "See you in 20 years".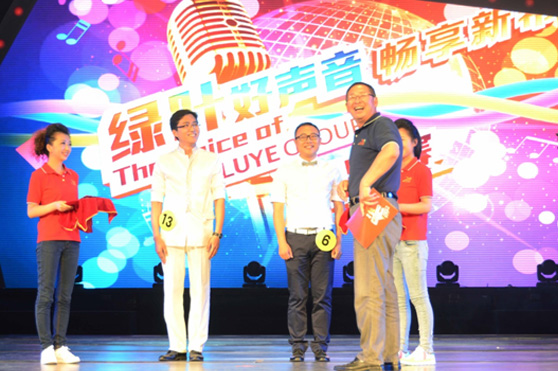 20 years means a new beginning for Luye, as there are challenges and hopes, glories and responsibilities. We believe that Luye will create a more brilliant future.